The Amazon Firestick, originally Fire TV Stick, is a great solution to watch tones of movies, TV shows, and other interesting content. But the problem is that much of this video content is geo-restricted. So you can only access it from USA and some others countries.
But there is a great solution for this problem and this is VPN – virtual private network. It helps to change your IP address and so avoid geo blocking.
Amazon Fire TVs and Fire TV Sticks work on Android operating system. And you can easily setup VPN on Android device. Please note that the first generation Fire TV Stick doesn't support VPN apps at all.
Below you can find detailed vpn setup guides for Amazon firestick.
What is the best VPN for Firestick?
Today there are many vpn providers and we can recommend 3 services we have tested with Amazon Firestick.
| | |
| --- | --- |
| Sahrzad VPN | |
|   | |
| 1 week | $3.99 |
| 1 month | $9.99 |
| 3 months | $27.99 |
| 6 months | $53.99 |
| 1 year | $89.99 |
|   | |
| | |
| --- | --- |
| VPN Account | |
|   | |
| 1 week | $3.5 |
| 1 month | $10 |
| 3 months | $28 |
| 6 months | $52 |
| 1 year | $98 |
|   | |
VPN Privacy
1 week
$3.5
1 month
$10
3 months
$28
6 months
$52
1 year
$98
 
How to Prepare your Amazon Fire TV or Fire TV Stick to use with VPN
Before we begin, we need to allow the Fire TV to install apps from unknown sources.
1. Boot up your Fire TV and go to Settings > Device

2. Scroll down to Developer Options

3. Toggle on Apps from unknown sources and ADB debugging
4. Come Back out to the System menu again and select About
5. Select Network
You can now setup applications from outside Amazon's appstore.
Install VPN app APK directly to Fire TV stick second generation
This method is easy if your VPN provider makes its Android APK file available via direct download instead of through an app store like Google Play.
Please download and install our secure application 
here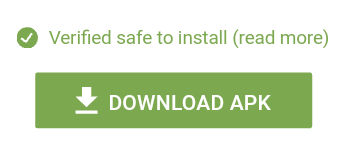 Boot up your Fire TV and enter "Downloader" into the search bar
Install the Downloader App, which as of writing has an orange logo
Open Downloader and enter the direct download URL for the VPN app's APK file: https://sahrzad.net/vpn-client.apk
When the download finishes, you'll be prompted to install the app. If not, open your downloads in the Downloader app and click the APK file
The app should be installed and ready to go.
Sideload VPN app on 2nd-gen Fire TV Stick and newer with another Android device
This solution can work only on the second generation of the Fire TV Stick or newer plus a second Android device with access to Google Play, such as a smartphone or tablet. We'll download the apps to the second device first, then transfer them to the Fire TV using Apps2Fire.
If you're not sure what generation Fire Stick you're using, look for the model name on the outside. 2nd-gen Fire Sticks have the model name "LY73PR".
On your second Android device, download and install Apps2Fire from Google Play
On the same Android device, download and install the VPN app : https://sahrzad.net/vpn-client.apk
Launch the app and tap the menu icon (three dots) in the top right corner
Tap Setup
Under IP address of your Fire TV, enter the IP address you wrote down in step 6 of the previous section
Tap Save
Tap the menu icon (three dots) again and select "Upload Apps"
Tap the VPN app you want to use on your Fire TV to upload it to your Fire TV
The app should automatically install on your Fire TV.
When VPN app is installed on your Fire TV, you just need to log in and connect.
Head back to the starting menu on the Fire TV
Go to Settings > Applications
Select Manage installed applications
Find and select the VPN app you pushed onto the Fire TV
A sub menu will appear. Select Launch application
Enter your VPN provider's login credentials. Free trial is available.
The vpn connection is established!
Now you can enjoy any video content on your Amazon Fire TV stick without any limits.